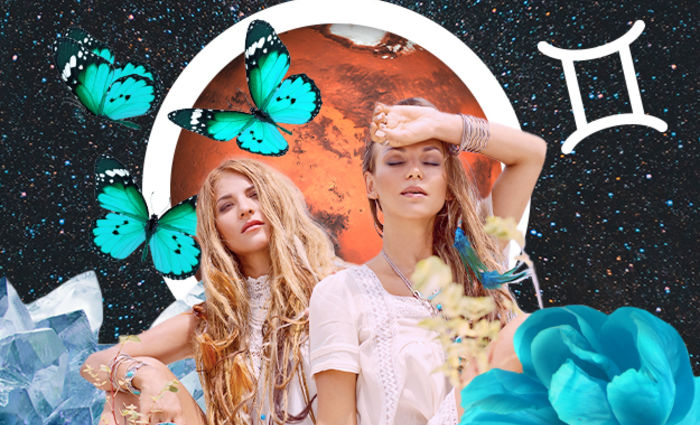 Gemini 2020 Horoscope for Love
Mirror, mirror...
Oh, Gemini, 2020 is going to be a major year for you in love and romance. Expect transitions, a-ha moments, and, yes, choices. There's just no other way when you look at the fact that the eclipses are going to start transitioning your relationship axis (your sign and your opposite sign, Sagittarius) along with the phenomenal retrograde of love planet Venus ... in YOUR sign. The year is full of rich possibilities for growth during these influential time periods. And when you remember that relationships are merely a mirror into the unexplored or unacknowledged parts of yourself, well, then you're really ready for some serious soul growth!
Stay ahead of ALL the love energies headed your way in 2020 with personalized love predictions »Stay ahead of ALL the love energies headed your way in 2020 with personalized love predictions »
Realizing what you're worth
The juiciest part of your love life begins on May 13 when Venus turns retrograde in your sign. This symbolizes a time when you'll reconsider your personal worth on every level. You might have a cosmic test in love where you need to be brutally honest with yourself about what you have been settling for. If you've been grappling with the feeling that you just can't get or don't deserve better, you'll need to recognize, for yourself, that this is total nonsense. You will.
A Lunar Eclipse in your partnership sector on June 5 might prompt a major change or even an ending to a relationship that is depleting your sense of personal worth rather than contributing to it. Gemini, change is unavoidable now. It's time to make some important shifts from the inside out that will end up radiating into the kind of love life scenario that truly fulfills you. Plan on assimilating all of these lessons after June 25 once Venus turns direct again.
The end of the year also holds important eclipses in your sign and in your partnership sign. A Lunar Eclipse in Gemini on November 30 suggests yet another turning point in your emotional identity and awareness of your personal needs. The Solar Eclipse in Sagittarius on December 14 might bring a new relationship, if you're single. If attached, a commitment might be initiated or revitalized.
Stay ahead of ALL the love energies headed your way in 2020 with personalized love predictions »Stay ahead of ALL the love energies headed your way in 2020 with personalized love predictions »