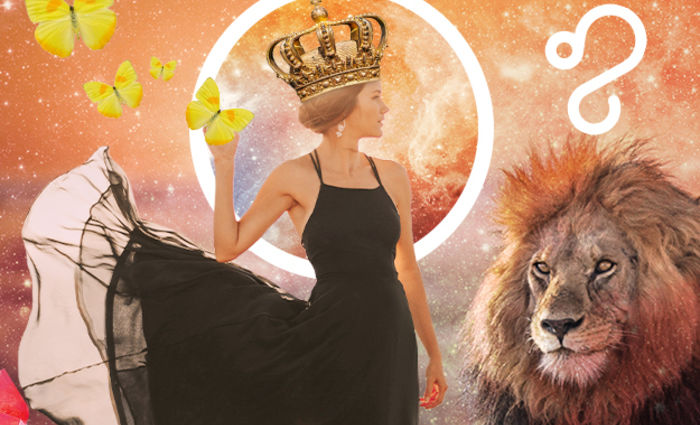 Leo Love Horoscope 2021
Your love horoscope reveals what's in store for Leo's heart this year
Expect big developments in your love life during 2021 as committed Saturn and expansive Jupiter take up a lengthy residence in Aquarius and your 7th House of One-on-One Relationships. For those of you with someone special in your life, Jupiter and Saturn could have the both of you ready to take a huge step forward together, which could mean an engagement, a wedding, or moving in together. Though, with unpredictable Uranus camped out in Taurus and your 10th House of Ambitions, it may be best to wait and give some serious thought to your plans so the two of you aren't rushing into anything.
Navigating through the energy of 2021 will be tricky -- get daily advice designed just for YOU »Navigating through the energy of 2021 will be tricky -- get daily advice designed just for YOU »
With Saturn in the mix, accountability, reciprocity, and responsibility will be major themes in your relationships this year. This means that if you're dealing with someone who is unwilling to commit or put in equal effort toward maintaining a healthy and happy connection, it's also possible that you could be saying goodbye. When Saturn shows up in this part of your life, a breakup or divorce could be the result, especially if it's been long overdue.
If single, Saturn's presence will also apply to your dating life. If anyone you're dating won't step up or show up for you, you'll be ready to move on to someone who will. With prestigious and wealthy Jupiter sitting in your partnership zone for most of the year, you could find that you finally meet someone who is actually on your level instead of settling. Look to the eclipses on May 26, June 10, and December 4 that are activating your 5th House of Romance and 11th House of Hopes and Wishes to help you envision your ideal partner and keep you accountable in holding out for them.
If you are taking your relationship to the next level in 2021 or seeking to attract your perfect match, Jupiter's quick dip into Pisces and your 8th House of Intimacy from May 13-July 28 will assist you in learning some big lessons around trust, vulnerability, and your worthiness.
Navigating through the energy of 2021 will be tricky -- get daily advice designed just for YOU »Navigating through the energy of 2021 will be tricky -- get daily advice designed just for YOU »