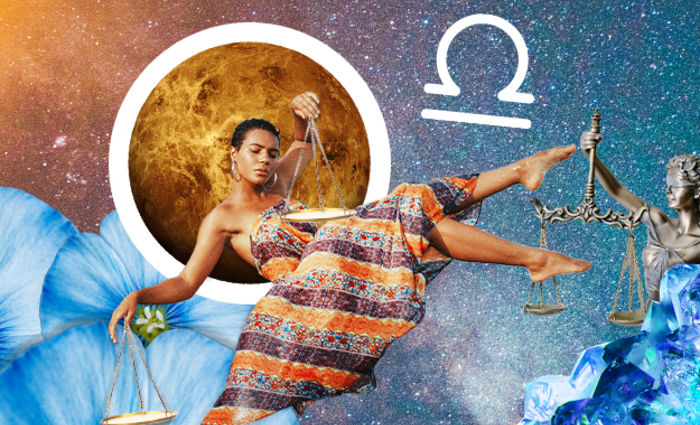 Libra Love Horoscope 2021
Your love horoscope reveals what's in store for Libra's heart this year
You can expect some big changes in your love life during 2021, Libra! One reason for this is that committed Saturn and growth-oriented Jupiter will both be in Aquarius and your 5th House of True Love for most of the year. If love hasn't worked out for you in the past and you've been losing hope as to whether you can find that special someone, you can count on optimistic Jupiter to help you believe in love again while also sending you a bounty of potential mates and dates to choose from.
Navigating through the energy of 2021 will be tricky -- get daily advice designed just for YOU »Navigating through the energy of 2021 will be tricky -- get daily advice designed just for YOU »
Although you're hardly ever short of admirers, having Saturn also taking charge of your love life means that you could become a bit pickier about who you choose to entertain -- you'll no longer be interested in casual or meaningless flirtations. Instead, you'll be opting for a more genuine and concrete connection. At the same time, unconventional Uranus is in Taurus and your 8th House of Intimacy, helping you to embrace the more quirky and offbeat things about yourself that you don't readily share with others. The result could mean finding a relationship with someone where you're free to be totally yourself. On the flip side, if you've been entertaining a relationship that's run its course, Saturn and Uranus will motivate you to end it while Jupiter will motivate you to look for someone better. That said, if you've had a hard time with being single and content, these planets will also call you to confront any codependent patterns.
Saturn can also represent our fears. You'll need to be mindful not to allow Saturn's stay in Aquarius to hinder you in expressing yourself or letting Uranus in Taurus make you fearful of getting too close to someone. With three epic eclipses landing in your 3rd House of Interaction and 9th House of Philosophy over the summer and fall, expect to work on ways to communicate with more straightforwardness and authenticity in addition to reframing the way you think about partnership.
Navigating through the energy of 2021 will be tricky -- get daily advice designed just for YOU »Navigating through the energy of 2021 will be tricky -- get daily advice designed just for YOU »