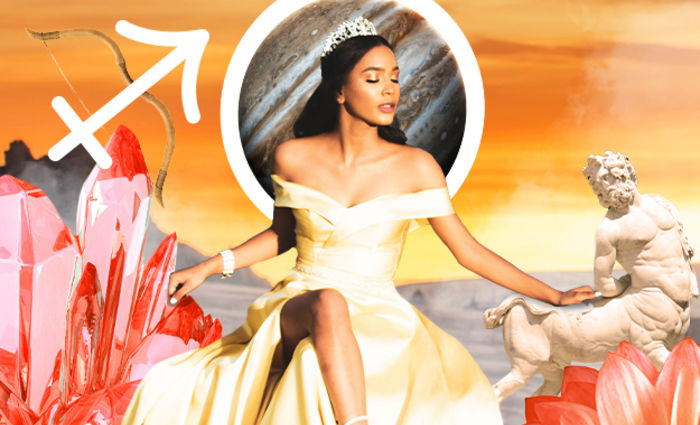 Sagittarius Love Horoscope 2021
Your love horoscope reveals what's in store for Sagittarius' heart this year
Relationship is one of the biggest themes for you in 2021 as a life-changing Solar Eclipse activates your 7th House of Partnership on June 10. If you've been single for a while, this eclipse could bring in a new romantic interest with long-term potential, while those of you that have been attached to someone -- but not entirely official -- could be looking to solidify your relationship during this time.
Of course, officializing a connection means that you'll have to work on overcoming your fear of giving up your freedom. That's why you'll have not one but two eclipses in your sign, on May 26 and December 4, to help you do just that. Also, look to Jupiter, your ruling planet, moving through Aquarius and your 3rd House of Mental Activity for most of the year, to help you grow beyond your current way of thinking.
Navigating through the energy of 2021 will be tricky -- get daily advice designed just for YOU »Navigating through the energy of 2021 will be tricky -- get daily advice designed just for YOU »
Though, with serious Saturn also in Aquarius this year, you'll need to guard against expecting or assuming the worst from dating or from your partner. At the same time, while you rarely mince words, Saturn will be working to help you become more thoughtful about what you say and improving your ability to listen. As your ability to communicate improves, so will your relationship or the potential for one.
Although you might fancy yourself an independent type, for the most part, 2021 will be a year where you'll be pushed -- at times, even craving -- to become more interdependent. Your lessons in relationship will not only come from the eclipses, they'll also come from Jupiter's brief trip into loving Pisces and your 4th House of Home and Family from May 13-July 28. (Jupiter officially moves here for a yearlong stay beginning December 28.) With the planet of growth and abundance in this area of your life, it's safe to say you'll be looking to expand your home by either looking for someone to share it with or making an addition to your family.
Navigating through the energy of 2021 will be tricky -- get daily advice designed just for YOU »Navigating through the energy of 2021 will be tricky -- get daily advice designed just for YOU »