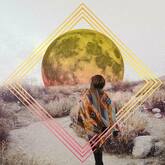 Full Moon in Taurus Horoscopes
Hard work and persistence can make magic happen at November's Full Super Moon

Ignoring urgent issues in the real world is not a smart idea, yet we often slip into denial as a coping mechanism. However, we can't overlook the unmistakable truth when the Full Super Moon in practical Taurus on November 14, 2016, makes us aware of where our feelings are in conflict with reality. Taurus is associated with the simplicity of direct perceptions -- what you see is what you get -- and Full Moons represent the culmination of an emotional cycle. This Full Moon in earthy Taurus reveals our need to get back to basics.
The Taurus Full Moon opposes the powerful Scorpio Sun that shines in the most mysterious and complicated sign of the zodiac. This tug-of-war between the Sun and the Moon proclaims the tension between Scorpio's irrational passion and Taurus' sensible behavior. Thankfully, Chiron, the Wounded Healer, forms harmonious aspects to the Sun and the Moon, offering us a remedial path to heal our individual and social trauma. Chiron's message is one of forgiveness and, of course, we know that forgiveness begins with ourselves. It's not an easy road we are on. However, the determined Taurus Full Moon reminds us that we can accomplish miracles through hard work and persistence. Sometimes the best magic comes from that which is most obvious.
Connect your past and reveal your future now with a Timeline Tarot reading.
Aries Horoscope (March 21 - April 19)
Although you might long for peace and quiet, you probably can't relax with so much going on in your life. The Taurus Full Moon shines in your 2nd House of Personal Resources, offering a stabilizing antidote for the complexities that arise. However, if the tension of your daily routine becomes overwhelming, take some time to remember the higher truths and divine delights that bring you solace in the midst of a storm. A healthy dose of self-reflection enables you to affirm recent choices and empowers you to be more optimistic about reaching your goals.
Taurus Horoscope (April 20 - May 20)
You can be so single-minded that others can't get past your bullheadedness. Nevertheless, the Taurus Full Moon lands in your 1st House of Personality, reminding you to remain practical in a world that seems to have lost touch with reality. Unfortunately, expecting too much from others can lead to grave disappointment. Words are meaningless without intent and follow-through, so avoid wasting time and energy on people who are all talk and no action. There's no need to be a leader or a follower if you're blazing your own path.
Gemini Horoscope May 21 - June 20)
Commitments recently made at work may be challenging to fulfill unless you carefully reassess your resources and allocate the time required to finish the job. Unfortunately, your heart may be somewhere else as the pastoral Taurus Full Moon lights up your 12th House of Spirituality. Your current metaphysical orientation leaves you more interested in otherworldly pursuits than meeting your mundane obligations. Finding time to recharge your batteries is good for the soul, but does not relieve you of your responsibilities. As in most things in life, balance is the key to happiness.
Cancer Horoscope (June 21 - July 22)
Relationships may be so complicated that you long to get back to your roots. Fortunately, the Taurus Full Moon brightens your 11th House of Networking, reminding you to reestablish your priorities and reconnect with your friends, instead of concentrating on only one person or project. You may even feel like a social butterfly as you explore your need for connections within your community. Nevertheless, the difference between success and failure seems to depend on the amount of support you receive from others. More than ever, it takes a village to create the world you want.
Leo Horoscope (July 23 - Aug. 22)
Your current determination reflects your unwavering desire to bring recent changes at home to fruition. But the Taurus Full Moon illuminates your 10th House of Public Life, shifting your focus back to your career. Your mind is brimming with practical solutions to meet your obligations at work so you can return to your personal life. Tackling the toughest tasks first will ultimately give you the widest range of freedom to take advantage of all the opportunities that lie ahead. To paraphrase Napoleon Hill, shine your own light and don't worry about the darkness, for that is when the stars shine brightest.
Virgo Horoscope (Aug. 23 - Sept. 22)
You desperately need a break from the pressures of your regular routine. The practical Taurus Full Moon spotlights your 9th House of Higher Education, suggesting you could improve your work prospects by taking a class or attending a job-related seminar. No matter how you choose to widen your horizons, expanding the scope of your activities can be constructive, as long as you're realistic about your schedule. Visualizing your future exactly as you desire is a great start, but you must follow through with determination and diligence if you want to manifest your destiny.
Libra Horoscope (Sept. 23 - Oct. 22)
Moderating your enthusiasm is part of an overall strategy to keep things simple. The pragmatic Taurus Full Moon highlights your 8th House of Shared Resources, inspiring you to team up with responsible people who can help you achieve your vision of success. Relying on someone you can trust provides a reassuring sense of solidarity, but if your companion doesn't deliver on his promises, be prepared to reevaluate the arrangement. Martin Luther King said, "We must accept finite disappointment, but never lose infinite hope."
Scorpio Horoscope (Oct. 23 - Nov. 21)
You might be required to work extra hard to meet the expectations of others. The dependable Taurus Full Moon energizes your 7th House of Partnerships, leaving very little room for ambiguity in personal and professional relationships. Nevertheless, don't be fooled by a manipulative person because you are swimming in strong emotional currents. Even if you think you know what you want, your feelings are still in flux. What appears as someone else's instability may in fact be a reflection of your own.
Sagittarius Horoscope (Nov. 22 - Dec. 21)
Maintaining your satisfaction on the job can be more work than it seems at first glance. Although the Taurus Full Moon accentuates your 6th House of Employment, its opposition to the Sun in your 12th House of Fantasy is quite confusing. In fact, there may be a great chasm between your dreams and the tasks at hand. Consider all your options before making a final decision about your new direction. Franklin Roosevelt said, "The only limit to our realization of tomorrow will be our doubts of today. "
Capricorn Horoscope (Dec. 22 - Jan. 19)
Your desires are straightforward, prompting you to ask for exactly what you want. Nevertheless, the Taurus Full Moon activates your 5th House of Romance, triggering powerful feelings and foolish actions. Although your emotions aren't necessarily convenient, try not to suppress them or pressure may build until it suddenly erupts. Intimacy in a relationship can lead to jealousy while the evocative Moon forms difficult aspects with sensual Venus and possessive Pluto. Rather than turning molehills into mountains, focus on the simple pleasures that create enduring memories. Love is best given without expectation.
Aquarius Horoscope (Jan. 20 - Feb. 18)
You are being buffeted around by complex cosmic currents, so your best course of action is to simplify your life as much as possible. In fact, the earthy Taurus Full Moon emphasizes your 4th House of Domestic Conditions, encouraging you to seek comfort in sweet pleasures. Your tendency to lean on your friends and family may be effective in the short-term, but it's hard to deny the excitement you feel as the path to your future opens before your eyes. Keep in mind, the loftier the building, the deeper the foundation must be laid.
Pisces Horoscope (Feb. 19 - March 20)
Oddly enough, you find great satisfaction in creating your schedule and adhering to it as closely as possible. The sensible Taurus Full Moon settles in your 3rd House of Immediate Environment, requiring you to establish a healthy balance between pursuing your dreams and managing the logistics of everyday life. Although you might feel torn by these contrasting paths, the Moon's opposition to the enigmatic Scorpio Sun helps you realize that taking care of routine tasks gives you a solid base from which you can seek a higher purpose.
Start your Timeline Tarot reading for more insight into what's coming up for you »