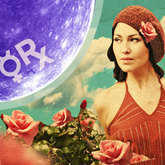 Mercury Retrograde Horoscopes Spring 2017
Get back on the right track during this Mercury Retrograde

This spring, Mercury will retrograde through two zodiac signs, giving us a cosmic opportunity to re-evaluate more than one area of our life in order to make sure we're on the right track.
On April 9, he'll turn retrograde at 5 degrees of Taurus. Then on April 20, Mercury will back into Aries, where he'll remain retrograde until May 3. Re-assessing the material side of your life (Taurus) as well as your personal identity (Aries) during this retrograde will keep your mind extra busy...
Be sure to read your sign's horoscope below to see what this Mercury Retrograde cycle will bring up in your world!
Get the advice you need to deal with this very day of your life with a Daily Reflection Tarot Reading now.
Aries Horoscope (March 21 - April 19)
Money and identity are very much intertwined. This will be quite an interesting Mercury Retrograde cycle, because you'll start out revising your ideas and thoughts connected to finances, but by April 20 your concerns will turn toward your self. How are you communicating -- or miscommunicating -- to others? Is it affecting your ability to earn money? Are you on the right track when it comes to developing your talents? These are a few of the many questions you'll want to tackle during this time.
Taurus Horoscope (April 20 - May 20)
Initially, you may take a giant step back and realize that your words are not coming out in the way you intend during this Mercury Retrograde. If they are, then there might be something amiss in your delivery, because they are certainly not being received in the correct way by others. Use the first part of this retrograde phase to address this.
After April 20 you might want to spend more time alone revising an important communications-related project. Or, you might rehash unresolved matters during therapy. A breakthrough is possible after May 3 when Mercury turns direct.
Gemini Horoscope (May 21 - June 20)
You might fly under the radar during the first half of this Mercury Retrograde cycle. There's something about your communication that you may feel insecure about. If so, until April 20, you'll have a wonderful opportunity to work through it. After the 20th you'll begin putting it into practice as you notice there's more happening socially. If you are working on a presentation or speech, this will be a perfect time to have a few practice runs in order to work out any kinks. Schedule it after May 3.
Cancer Horoscope (June 21 - July 22)
If you're working on a website, social media campaign, or other internet-related project, there might be a few hiccups to work through during this Mercury Retrograde. After the April 20 you will have an opportunity to revise the strategy you're taking in order to achieve a significant career goal. You may also realize that this is not the time to start anything new, but instead to perfect what you already have in the works. Your boss will notice. Lastly, be wary of miscommunication to a higher-up. Avoid vital conversations until after May 3 when Mercury is direct again.
Leo Horoscope (July 23 - Aug. 22)
Even if you're not ready to take on an entirely new career path, it may soon become clear that unless you go back to school or study for a license or certification, you won't be able to get ahead. Until April 20 you'll re-evaluate your professional goals, then after this point you're likely to hit the books. Hire a tutor or ask someone to help you with the more difficult material, since it may not be easy to assimilate on your own until after May 3.
Virgo Horoscope (Aug. 23 - Sept. 22)
You might feel as if you're having a crisis of faith until April 20. Re-evaluating your beliefs or spirituality is likely during the first half of this Mercury Retrograde cycle. Fortunately, you're likely to have a deep breakthrough that will lead you to your truth.
After the 20th and until May 3, you're likely to focus on fixing any financial mishaps you discover. Errors in taxes or financial documents may be found just in the nick of time.
Libra Horoscope (Sept. 23 - Oct. 22)
During the first portion of this Mercury Retrograde cycle you're likely to pay close attention to your financial life. One possibility is that you're applying for a line of credit, student loan, or mortgage. If the paperwork is delayed, be patient. Do what you can to ensure you have submitted all of the proper documentations. Same goes if you are experiencing any frustration with insurance claims.
After April 20 you might have to work through a misunderstanding with your partner in business or in your personal life.
Scorpio Horoscope (Oct. 23 - Nov. 21)
During the first portion of this Mercury Retrograde cycle you and your partner might feel as if you're in relationship rehab. There might be extra misunderstandings, so exercise patience. It'll be a great time, however, to resolve a previously unsettled conversation.
After April 20 you'll focus on polishing your professional assignments. Expect to spend more time revising your work. Avoid office gossip though -- it'll get out of hand very quickly.
Sagittarius Horoscope (Nov. 22 - Dec. 21)
If you're going through any health situation, it might feel quite difficult to make a decision regarding what protocol to follow or even what doctor to hire to help treat it during this Mercury Retrograde. Until April 20, spend time doing research on your condition and then be sure to ask your health care provider plenty of questions. Make final decisions after May 3 if possible, when mercury is finally direct.
After April 20, you might notice a strange situation happening regarding your love life. An ex might come back into your life. It should be interesting!
Capricorn Horoscope (Dec. 22 - Jan. 19)
Miscommunication between you and your sweetheart or one of your children is possible during this Mercury Retrograde. You might not be able to agree on a major decision and if so, the frustration may not let up until after May 3, when Mercury is moving direct again. Another possibility is that you'll feel creatively blocked. Use this time as an opportunity -- revise your approach to any artistic endeavor. After April 20 you might hear from relatives who fell off the grid. It'll be nice to reunite.
Aquarius Horoscope (Jan. 20 - Feb. 18)
This is not the time to sign any real estate contracts if at all possible. On April 9 Mercury turns retrograde in your home and family sector, where he remains until April 20. At that point he'll retrograde back into your message sector and will not turn direct until May 3. You, more than others, will likely experience frustration connected to contracts, decisions, and other communication-related to domestic matters. Be patient and do what you can to clarify any misunderstandings on your end.
Pisces Horoscope (Feb. 19 - March 20)
On April 9 Mercury, the planet of communication, will turn retrograde right in the area of your chart ruling all matters of communication -- your 3rd house. As a result, until April 20 you'll be especially sensitive to mishaps during conversations and any type of correspondence from written to telephone to email. Be aware!
On the 20th Mercury will back pedal into your earned income sector, and will retrograde here until May 3. View this as an opportunity to reconcile your finances, despite the initial headaches.
Help whatever's hurting you in this present moment with a Daily Reflection Tarot Reading »