WOW! That's Not Who You Expected...
Your heart will skip a beat when you see what's in store for you!

True love can appear when you least expect it -- and in the next few days don't be shocked if it does! Venus is making an exciting connection with unpredictable Uranus and this wild energy is headed straight for your love life. A romantic interest may catch you off guard or you may be drawn to someone that isn't your typical match. Either way, you will be pleasantly surprised!
This level of passion can be intense and for some overwhelming, but if channeled correctly this event can serve as a rare opportunity to finally get the love you've been searching for! Let your curiosity get the best of you. The oracle shows you how...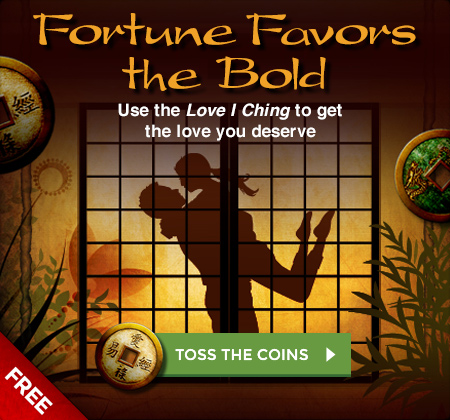 The FREE Love I Ching is an ancient divination system that has been used for over a thousand years. Originating in China, this powerful tool offers wisdom and personalized guidance for your specific situation -- and best of all, it's FREE! By focusing on your most pressing question and then tossing the coins, you will put this passionate cosmic event to work for YOU!
Be bold in love! Use the FREE Love I Ching now and see how Venus opposite Uranus will affect you personally.