2016: Reveal Your Personal Theme!
Astonish yourself with the accuracy of Numerology!

What will be your personal theme for 2016? When you look back on the past, certain years really seem to stick out -- some may have been filled with success, while others were more difficult. 2016 is going to be a "9" Universal Year for everyone, but it's your Personal Year Number that directly influences what you will experience in the year ahead. Plus with today being 12/12 -- the numbers are strong and the energy is perfect for looking forward.
By knowing your Personal Year Number, you'll find out if 2016 will be a year of new beginnings (1), a year of caring for others (6), or a year filled with happy relationships and love (2). There are nine Personal Year Numbers that all carry a distinctly different energy, so find out yours today to predict your own personal patterns, and triumph in 2016!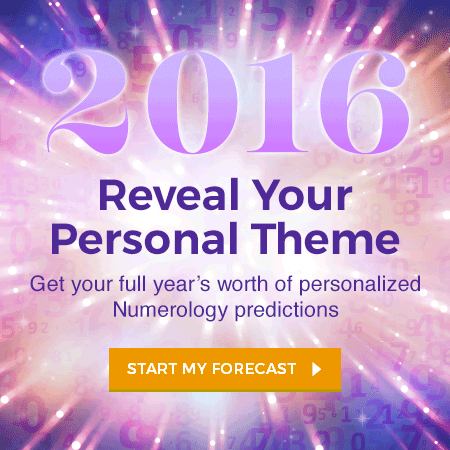 Written by Master Numerologist Hans Decoz, the 1-Year Numerology Forecast uses your unique birth information to reveal how your Personal Year Number will impact your life in 2016. Then it goes deeper into the meaning of all your numbers during this upcoming year in your life! You'll even get daily predictions for the entire year, customized to your number cycles for astonishing accuracy.
Discover your personal theme for 2016 now with your own 1-Year Numerology Forecast! And if you like numbers, then you'll love this one: ZERO ... which is how much you'll pay if you take advantage of TrialPay.