6/6: Don't Miss Out...
Use the power of the number "6" to create lasting love

In Numerology, the number 6 is great news for relationships! So 6/6 is the time to think and act with your heart -- but you must do this wisely.
The 6 wants to love and be loved more than anything, and this double-dose of 6 energy gives you the opportunity to enrich your partnerships and make them last. By looking up you and your partner's numbers, you can find out exactly how to do this and make your efforts count!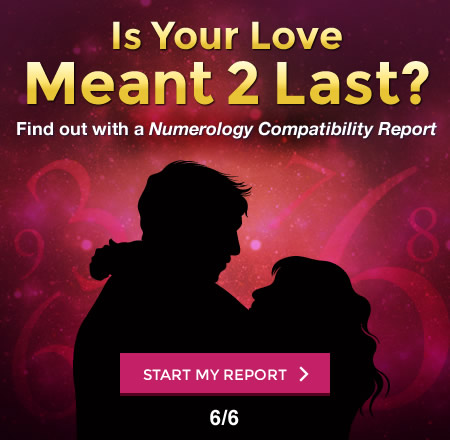 The Numerology Compatibility Report is a foolproof way to analyze both of your number charts, uncovering all the details that could hold your love together or tear it apart. It also predicts how your relationship will grow ... or if you should get out now, before you get hurt.
Don't miss out on this big burst of loving 6 energy! Get your Numerology Compatibility Report now to find out if you and your lover's numbers add up to lasting love. And remember, you can get this report at no cost thanks to TrialPay.