This New Moon Really Counts!
The New Moon sheds light on what is most important and your bright future ahead.

Everyone loves the beauty of a Full Moon, but the New Moon is just as amazing and twice as powerful! Tomorrow the Moon will complete its 28-day cycle and begin anew. Sure, it's hard to see even a sliver of light during a New Moon, but it's impossible to avoid its profound influence.
Cycles are all around you. From organic phases like the Moon and tides to manmade cycles such as calendars and birthdays, it's clear you will have key windows of time to learn and improve your life. And this New Moon has keen, focused energy you can use to take control and truly shine! How can you start seeing yourself in a different light?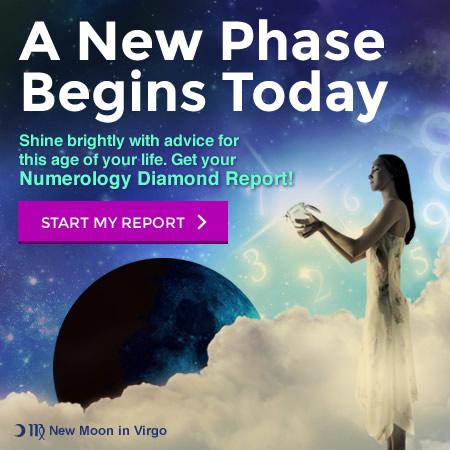 The Moon has a birthday every 28 days, just like you have one every 365 days. Your age increments by one digit each year (like it or not), and as your numbers change, your life changes! A Numerology Diamond Report analyzes the numbers around any specific year of your life, offering direction on both a physical and spiritual plane. Past, present, or future, this report uncovers your path to happiness at any age.
Expand your birthday from just "the day" to a whole year! Get your personal Numerology Diamond Report now, or sample a TrialPay partner offer and get the report at no charge.