Change Your Future! It's Easy as 1-2-3...
See the next 12 months right now with Numerology

Alert: The year is already halfway over! Have you done everything you thought you'd do by now? If you haven't accomplished all your goals just yet, breathe easy: There's still time to recalculate your plans for the future and get back on track. How?
It's as easy as 1-2-3! Your Numerology numbers are unique to you and you alone, so you can draw from the energy of your current numbers to live today and tomorrow to the fullest! Let the numbers guide your next step...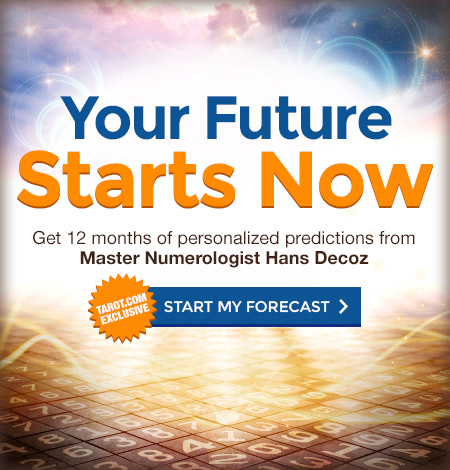 A personalized 1-Year Numerology Forecast helps ensure your success in the next 12 months. Written by Master Numerologist Hans Decoz, this report shows your path over the next 365 days. Each report is unique to your name and birth date, offering day-to-day and month-to-month predictions for the cycles you'll be living in throughout the year ahead.
Count on your 1-Year Numerology Forecast to prepare you for all the twists and turns to come. And if you like numbers, then you'll love this one: zero ... which is how much you will pay if you take advantage of TrialPay.