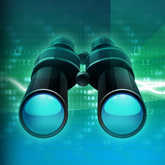 12/12/12: Your Year By the Numbers
Your Numerology Forecast for the next 365 days has just arrived...

Tomorrow is 12/12/12! I don't know about you, but whenever Numerology patterns like this show up in my life, it always makes me stop and think about its meaning. Numerologically speaking, tomorrow isn't hugely important -- but rest assured that on January 1, we'll be entering a new age of thought.
And it's all because we're moving from a 5 Year to a 6 Year! In Numerology, the 5 is marked by turmoil and change ... so we can all breathe a huge sigh of relief knowing that the peace and nourishment of a 6 Year is right on the door step. There's no saying how it will affect everyone as a whole ... but I know of something that can predict your patterns in 2013.

To ensure you're successful in the new year, try our 1-Year Numerology Forecast. Written by world famous numerologist Hans Decoz, this report shows your path for the next 365 days ... and each report is unique to your name and birth date! In addition, this report offers day-to-day and month-to-month predictions for the cycles that you'll be living in throughout 2013.
You can't count on a lot in this world, but the 1-Year Numerology Forecast is the perfect solution to knowing the twists and turns ahead. And if you like numbers, then you'll love this one: zero ... which is how much you would have to pay if you took advantage of TrialPay.