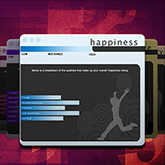 Numbers Never Lie, So...

Want to know the No. 1 secret of success? It's playing to your strengths! If you do what you do best in every area of life -- love, work, family, health -- all the rest will fall in to place. But how are you supposed to figure out what you do best?
By taking an honest look at your strengths and weaknesses, including talents you may not even know you have, you'll gain clarity about your potential and build lasting self-confidence. Numbers are a mathematical certainty, so start with Numerology!

The Numerology Talents Profile analyzes the vibrations in your name and birthday to show your exact numerological makeup. You'll be able to clearly see your skills in relationships, career, initiative and more, giving you the knowledge and perspective to achieve your goals.
Numbers don't lie, so get your Numerology Talents Profile and zero in on your full potential! You can even add up all your greatest strengths and talents for free with TrialPay.