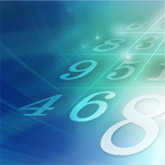 8/8: Twice the Power, Twice the Rewards
Double 8s in today's date give you a boost in power ... now you need the insight!

If you don't feel like you're on the right track just yet, now's your chance... Today's date is 8/8. The number 8 is one of the most powerful numbers of all, influencing your karma and success, generosity and reward. And with this supportive energy multiplied x 2 today, you have a chance to set yourself up for success in every area of life.
But that's a tall order ... where do you even begin? This surge in successful energy is only half the story. Power is nothing without the knowledge of how to use it. Today you have the power, now here's the wisdom you really need to multiply your success.

A personalized 1-Year Numerology Forecast shows you the challenges, opportunities, and events coming into your life over the next 12 months. Based on the numbers that are unique to your name and birth date, this report gives you the insight you need to reap rewards in the future.
Strike while the energy is hot! 8/8 only comes once a year -- so boost your chances for accomplishment and happiness with your personalized 1-Year Numerology Forecast, now at 20% off! Knowledge is power!