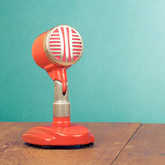 Price Adjustment Announcement
Change is coming...

On July 5, 2017 at 12:00AM PDT, we will be making a necessary pricing update that reflects the value of the authentic insight and experiences we offer our community, while maintaining prices that are significantly lower than others. This change also paves the way for future products and site updates we know you will love. This allows us to continue empowering our members with the most effective tools possible.
What's Changing?
The cash prices for some of our readings and reports
The prices for our basic Karma Coin packages
Cash option for our lower priced readings
What's NOT Changing?
Now that we've covered what we're changing, here's why we're doing it...
There's a First Time for Everything
Since Tarot.com's launch in 1995, we have never raised the prices for our products. How many companies can say they haven't done that in their 20+ years of business? Despite not increasing our prices, we still managed to blaze trails during that time: creating our own virtual currency, adding new readings and reports, increasing the amount of personalized content we publish, and continuously optimizing your experience on our site. And now, even with this increase, we still manage to be the most affordable option (by a long shot!) for Tarot readings online.
The Cost of Doing Business
Look, we're going to be honest with you. Running a site like ours can be costly. We believe in putting out the most authentic products and content, and that means hiring the best talent. There are also costs that aren't as apparent: necessary hardware and software, credit cards transaction fees, operational expenses, etc. These things quickly add up.
Team Effort
There is an incredible amount of time and energy that goes into bringing you the personalized content you've come to depend upon. Our team of divination experts spend hours creating unique daily, weekly, and monthly content for you while our in-house team works to deliver it to you through multiple channels. From your horoscope to articles to videos to social media posts, dozens of people are working behind the scenes to make sure you're getting the insight you need when you need it. We want to continue to make that happen.
On-Demand Insight
We want you to get the guidance you need anytime, anywhere. That's why we've spent a lot of time trying to create the most optimal experiences possible no matter what device you're accessing our site from. Whether you want to get a Tarot reading, read your horoscope, or just want to learn more about the different divinations, we are making great strides to deliver this content to you as quickly and easily as possible. Our plan is to continue adding more mobile-friendly material so that you can always access what you need when you need it.
Funding the Future
We have big ideas, and are always looking for ways to improve our site or products. We are also always listening to customer feedback, and figuring out how to incorporate what you tell us into what we do. Whether it's new readings, or additional features that make our website or products more enjoyable for you, we are constantly working towards a better Tarot.com.
An Investment in Insight
Not only is the number of Karma Coins it takes to run a reading or report staying the same, but you also have 30 days to take advantage of the current Karma Coin package prices! Why should YOU use Karma Coins?
Big savings: receive up to 50% OFF all purchases when you buy in bulk
On-click: skip the tedious credit card form and get right to your personalized insight!
Easy tracking: your KC balance is displayed at the top of each Tarot.com page for your convenience

In short, we're raising our prices because we've continued to raise our standard, and this increase supports that effort. We look forward to having you along for the continued evolution of Tarot.com. If you have any questions or concerns, please do not hesitate to contact us.
---