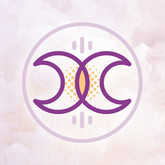 Social Media: How to Unlink
Simple steps to unlink from Facebook Connect and Google+

As social media becomes a more important part of our daily lives, many of us are using Facebook Connect or Google+ to set up accounts with Tarot.com. This is a fun and easy way to share Tarot.com content with all your friends through social media. But if you decide you'd like to unlink your social media accounts or change the settings, that's easy to do, too.
Follow these simple steps to unlink your Facebook or Google+ accounts from Tarot.com:
To unlink your Tarot.com account from Facebook
Go to your Facebook home page and to the "
" icon in the upper right corner. Click it once to see your "Account" drop down menu and then follow these steps:
Choose 'Privacy Settings' from the 'Account' drop down menu
Click "Apps" in the menu on the far left
Scroll down to where you see the Tarot.com icon with "Edit" and "X" next to it
Click "Edit" to expand the information and customize your settings, or click "X" to remove Tarot.com from your Facebook account
To unlink your Tarot.com account from Google+
First go to your Google+ "Manage apps" page by placing your cursor in the top left corner for the Google+ main menu, then follow these steps:
Select "Settings" and in the "Apps & activities' section, click "Manage apps & activities"
Scroll to the app you'd like to manage and click to open the menu to the right of the app title
Select "Disconnect"
When the 'Are you sure you want to disconnect?' box appears, click "Disconnect" again
It may take up to an hour for the disconnection to complete