GREAT NEWS! You DON'T Want to Miss This...
Your career could improve in a major way ... find out how!

Get ready -- there is some amazing news coming your way that could have a tremendous impact on your career! The cosmos are taking care of business, but more importantly, taking care of YOU right now. The question is, how will this favorable influence manifest in your own work life?
Is an exciting promotion in your future? Will all of your hard work be rewarded with a generous holiday bonus? It's easy during this busy time of year to put work on the back burner, but with all of these beneficial forces coming your way, you don't want to miss out! It's time to ask the Tarot...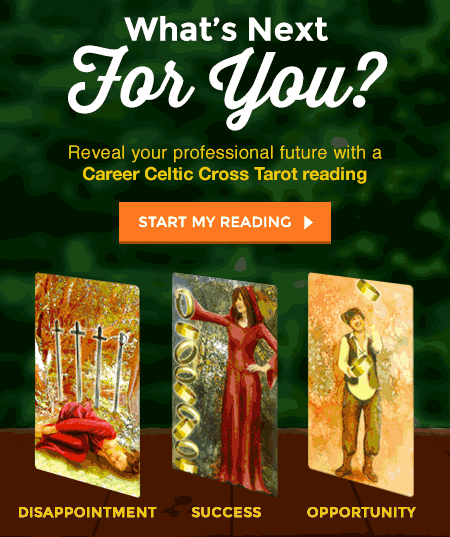 A Career Celtic Cross Tarot reading taps into your natural intuition to reveal what's truly happening in your professional life. This multi-faceted 11-card spread hones in on the influences of your higher self, your challenges, and the opportunities of your present and future. With this wisdom, you can maximize what's working, throw out what isn't, and get on the right path toward achieving the goals you've been dreaming of.
The planets are aligned in your favor! Take advantage of this good fortune and activate your full potential with a Career Celtic Cross Tarot reading NOW!