YOUR FORTUNE: Something Good Is...
Your special awaits...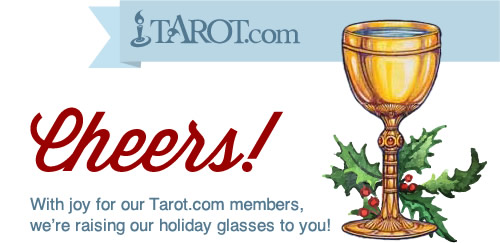 Be Merry!
Today is all about spreading joy and cheer, and we here at Tarot.com want to make sure you have an extra happy holiday! We appreciate our loyal members so much that we're offering 50% OFF our most popular Celtic Cross Tarot readings right now!
This day is meant to be filled with peace, joy, and love, and Tarot is the timeless tradition that can help you reach that beautiful state of mind. To celebrate the spirit of the day, let the Tarot help you make peace with yourself and your situation. Choose the reading that speaks to you now...

This special ends at 11:59 p.m. (PST) on Friday, December 26, so don't wait. Happy Holidays!