ASTRO ALERT: It's Your Lucky Day...
Maximize your good fortune with today's rare cosmic connection!

Are you feeling lucky? It's not a coincidence -- Jupiter and Uranus are forming a rare "exact trine" today, which is the most fortunate cosmic connection we'll have for months! Astrologer Maria DeSimone says, "If you follow your heart and pursue your bliss today, you'll surely be rewarded with incredible luck in a certain area of your life."
To maximize today's potential for prosperity, you need the right tool to focus your intention and make things happen! Consider where you need favorable changes in your life ... whether you want to improve your relationship, your career or your physical well-being, you must choose your focus. Ask yourself...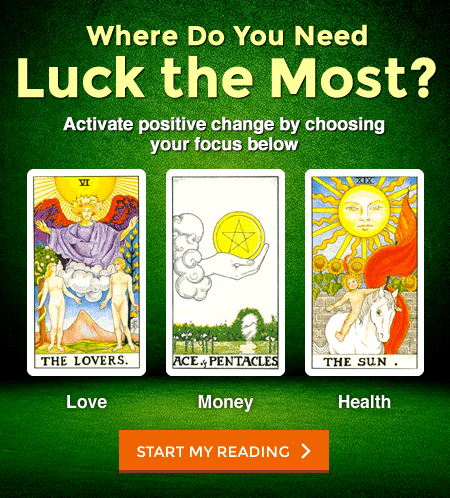 The Celtic Cross Tarot reading is THE foremost spread because it covers all aspects of your life! This 11-card spread helps you gain understanding of your Foundation, Higher Power, Challenges and (best of all) your Opportunities. Coupled with today's incredible good fortune from Jupiter trine Uranus, you'll have no doubts about how to proceed to get the best results.
Get your Celtic Cross Tarot reading now, and position yourself for greatness. You can't go wrong with today's lucky energy! Remember, you can also get this reading for FREE with our TrialPay partner offer.