Great Rewards Await If You...
Use the Ringed Planet's power to kick-start positive change!

A time of great abundance is here! Saturn, the planet of personal challenges and plentiful rewards, is stronger than ever as it turns direct this weekend. Now is the time to channel this powerful energy to the area of your life that needs the biggest boost!
Think about where you want positive change in your life... Focusing your intentions during Saturn Direct can truly make things happen! Whether you want to improve your relationship, your career, or your well-being, this is the time to get started.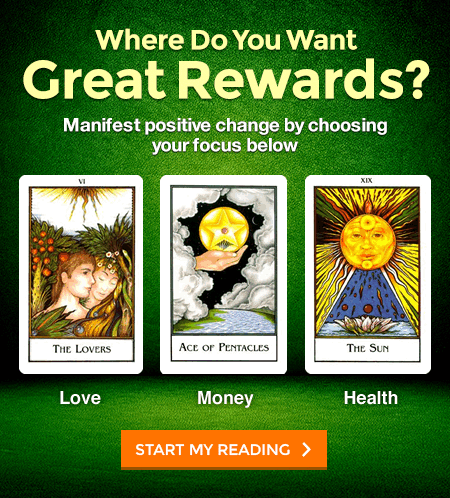 A Celtic Cross Tarot reading is your solution! This 11-card spread reveals your biggest opportunities and pinpoints your personal roadblocks, identifies your greatest allies, and delivers specific advice to move forward. Coupled with the groundbreaking powers of Saturn Direct, you'll have no doubts about how to proceed and get the best results.
Let Saturn lift you up and carry you forward! Get your Celtic Cross Tarot readingnow to position yourself for great rewards. Remember, you can also get this reading for FREE with our TrialPay partner offer.