You Deserve This...
You stuck it out ... now here's your reward!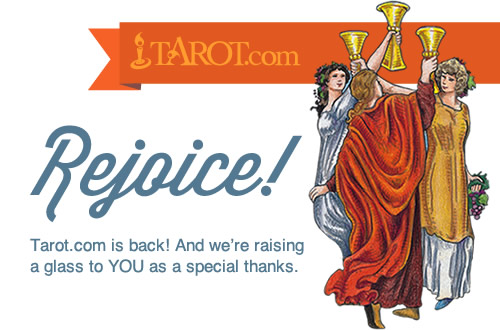 Cheers!
We are thrilled to tell you that Tarot.com is now back up and running after last week's technical problems. We want you to know that your understanding and loyalty during this time has been so appreciated.
To show our thanks, we're offering 50% OFF our most popular Celtic Cross Tarot readings! Choose the one that speaks to you now...

This special ends at 11:59 p.m. (PDT) tonight, September 6, 2014 so don't wait!
With overflowing gratitude,
Tarot.com