DRUMROLL ... The Moment You've Been Waiting For...
Daily wisdom at your fingertips!

Let's be honest, Tarot can be addictive! It's thought-provoking, unexplainably accurate, and a truly phenomenal tool for self-empowerment. And in our quest to continually improve your online experience, we have made our MOST POPULAR reading faster, more interactive, and mobile-friendly -- and it's ONLY $1.00!
Do you have a major decision to make? Are you getting mixed messages from someone you care about? Or do you simply want to find your center and feel inspired? Whatever your particular needs are, let the power of Tarot provide the answers...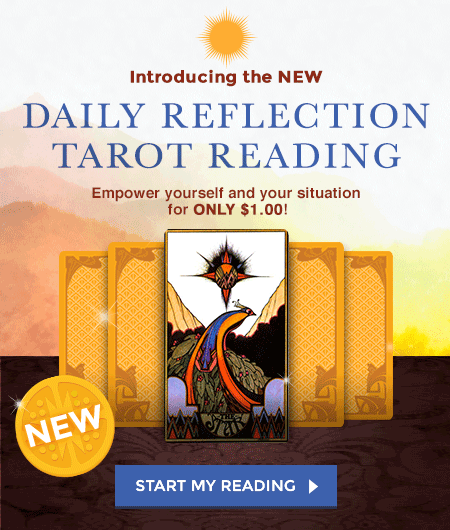 At the low price of $1, the mobile-friendlyDaily Reflection Tarot reading is the perfect addition to your karmic routine. Whether you're seeking quick insight multiple times per week or just need to reflect on your day, this simple, 5-card reading provides just the right amount of guidance to make the most of your present situation.
Just imagine the positive impact you could experience by obtaining the wisdom of Tarot on a regular basis! Empower yourself with a Daily Reflection Tarot reading and connect with your intuition NOW.