While Souls Are Stirring…
Connect with your higher self this Dia de los Muertos!

Death escapes no one. Most of us have lost someone dear to us or know someone who has, and the Day of the Dead is about honoring their memory -- but more than that, it's also about honoring your own spirit, and your immortal place in the family legacy you were born into.
Dia de los Muertos is a tradition that originated in Mexico to celebrate this unique and mysterious window of time when spirits can pass between worlds. Today provides a magical opportunity to connect with your past, your ancestors, and your own higher power! While souls are stirring and families are gathering to pay respects, now is your best chance to…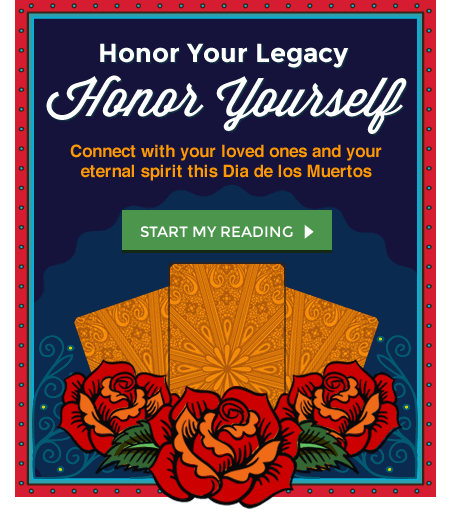 A Family Celtic Cross Tarot reading offers unique insight that extends far beyond your family. By focusing on the significance of YOUR role in your lineage, you will learn what you inherited from your ancestors, and how your needs and feelings influence the people you care about. Understanding this connection between your unknown internal obstacles and your higher self will empower you to create more inner peace for yourself and your loved ones -- living or dead!
Honor the many spirits who've contributed to your being on this soulful day. Start your Family Celtic Cross Tarot reading now and secure your place -- in this world and beyond.