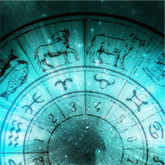 Now Is the Best Time...
While Neptune's in Pisces anything is possible if you're pointed in the right direction

Now's the best time to make your dreams come true! Why? Because Neptune, the planet of dreams, is in its home sign of Pisces. When planets are in their sign, anything is possible. By combining the external energy of the cosmos with the depth of your internal intuition, a Horoscope Tarot reading can help you realize and reach your aspirations.

P.S. Get your Horoscope Tarot reading for nothing when you useTrialPay.