ASTRO ALERT: It Doesn't Get Better Than This!
Seize today's rare opportunities with double insight!

Today is one of the BEST ASTROLOGICAL EVENTS of the year! The Sun is making its special once-a-year conjunction with fortunate Jupiter in the brilliant sign of Leo, setting you up for a BIG lucky break.
"The excitement and imagination of this rare planetary alignment will expand your vision for the future and propel you to new heights," says Master Astrologer Jeff Jawer. Don't miss out on today's extraordinary opportunities -- double your insight right now to ensure you make a MAJOR win.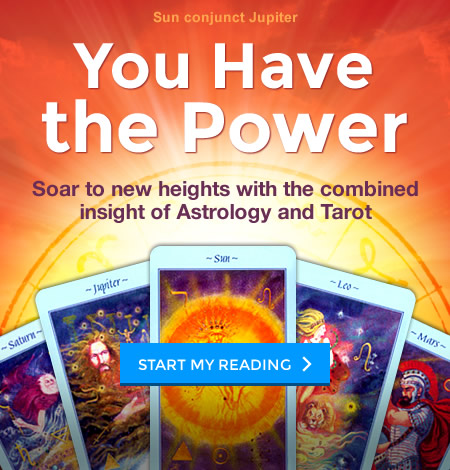 A Horoscope Tarot reading gives you a full-circle view of your life and all its opportunities, so you can use today's rare alignment to your advantage. With one card for each of the 12 houses, you get insight on every issue -- love, career, health and more. Through the combined power of Astrology and Tarot, you'll be able to focus today's positive energy on any area of your life!
Don't let this brilliant day go by... Start your Horoscope Tarot readingwhile the Sun and Jupiter are aligned to see all your possibilities and bring them to life! You can also try this double-strength spread at no cost thanks to TrialPay.