We Couldn't Believe This Either...
The planets are creating a rare window into the unseen!

Get ready for unparalleled access to some amazing supernatural energy! The Sun in mysterious Scorpio is making a phenomenal connection with spiritual Neptune -- lifting the veil to the underworld and bringing forth a powerful opportunity for YOU!
This rare access to the spiritual world may heighten your intuition and sharpen your ability to tap into the unseen forces influencing your life right now -- but you need to be ready for it! This window will be closing soon, so use the wisdom of Tarot to...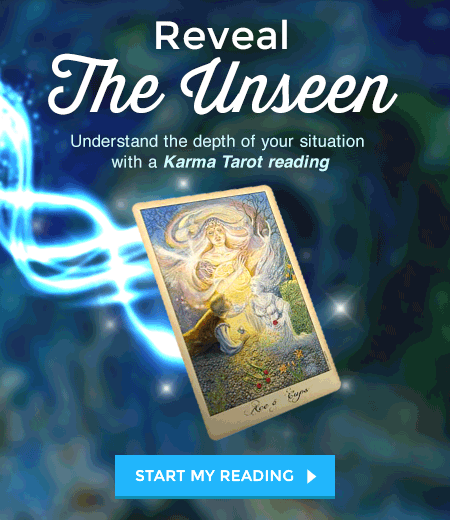 The Karma Tarot reading takes a detailed look at your specific situation, event, or decision and explores the significance of the unique karma associated with it. Understanding how unseen forces manifest and influence the events in your life is vital to understand what you should do, or not do, next.
Let the Karma Tarot reading illuminate your way through this extraordinary event! And you can even cross over for free if you use TrialPay.