Your Future Is at Stake!
Break free from unhealthy patterns with the power of Tarot.

2016 is officially here, and with this comes a fresh start for you! The universe is kicking things off in an amazing way, with intelligent Mercury moving into aspiring Aquarius -- giving you the confidence to make your longtime goals and ambitions come to life. But you must act on this NOW -- Mercury is turning retrograde in a few days, and it will not be favorable!
During this progressive transit, don't get stuck repeating unproductive patterns and expecting a different result. Give yourself a new beginning by removing old routines that no longer work for you. With insight, you can open your mind and embrace this short period of massive opportunity with confidence...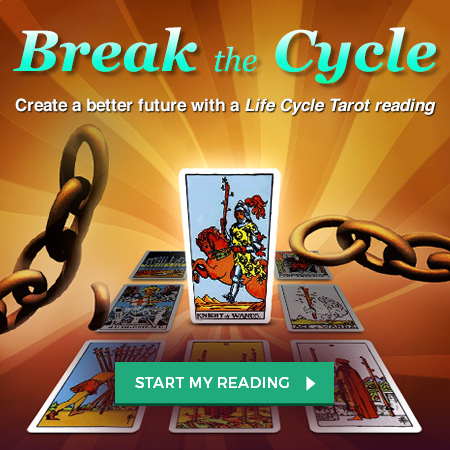 Our Life Cycle Tarot reading looks in-depth at your past, present, and future -- so you can identify all the patterns that may be holding you back. Based on the sacred number 9, this 9-card spread gives you advice on how to apply new ideas and overcome personal obstacles so you can take positive steps toward a better you!
Time waits for no one! Leave the past in the past and look toward a brighter future with help from a Life Cycle Tarot reading.