TODAY Is Your Rare Chance To...
Reveal who you're destined to love with the power of Tarot!

Amazing news! Your opportunity for love is off the charts today as the love planet Venus moves into Leo, the sign that rules the heart. This is a great day for couples, but EVEN BETTER for anyone looking for love right now. Don't miss this chance to meet your best match!
The question is ... who is he? Is it someone you already know, or someone you haven't even met yet? Finding love isn't easy, even when the cosmos are on your side. But it's YOUR love life, so take control with the Tarot to find out...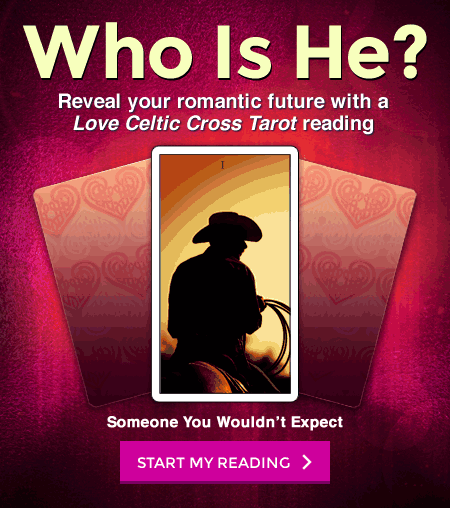 Don't wait for fate! A personal Love Celtic Cross Tarot reading will help you see all of your romantic possibilities, and reveal things from your past, present, and future that are helping or hurting your ability to find love now. This insight connects with today's heightened love energy to put YOU in control of your romantic future!
Make the most of this potent time for romance with aLove Celtic Cross Tarot reading now. You can even get this romantic revelation for free with a TrialPay.