Finally ... Decipher Your Patterns
This amazing reading offers answers from the stars and the cards

Sure, there are plenty of amazing Tarot readings to help you get back on track, or find answers to complex problems. But when you're feeling fragmented, lost, or unable to see the forest for the trees ... the only hope you have is to see the patterns of behavior that have you lead you to this point. And this is exactly what the Mandala Tarot does.
Inspired by the sacred art of mandalas, this reading combines the traditional 78-card Tarot deck with Western Astrology -- creating a powerful tool for discovering patterns and pitfalls specific to you. Feel more in control by seeing the patterns that take shape in your life and get the confidence to choose your next move.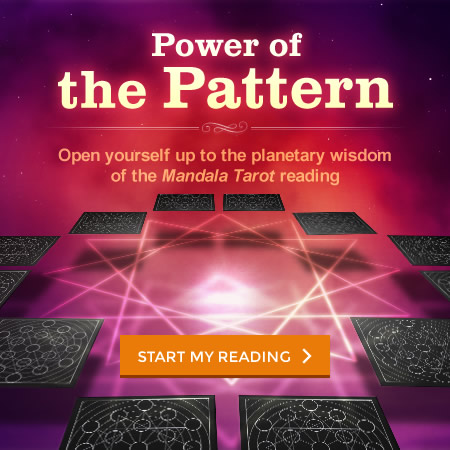 The Mandala Tarot reading was conceived and brought to life by famed astrologer, author and artist A.T. Mann. The hand-illustrated cards are square, and the 12-card spread's circular pattern aligns with the zodiac house system -- adding depth and perspective to the message. It's unlike any traditional Tarot spread you've seen or done before!
This Mandala Tarot reading gives you back the power by revealing patterns that only the universe can see. Plus, you can try it at no cost when you use our TrialPay partner offer.