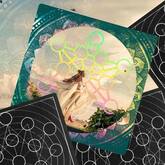 Mercury in Pisces helps you understand your intuition
Interpret your intuition with Mandala Tarot while Mercury is in Pisces.

We all know our intuition is the key to many of life's great lessons. But listening to and following your own intuition can be as difficult as trying to understand a foreign language. Luckily, mental Mercury moves into Pisces today, helping us to understand what the universe is saying.
When Mercury, the thinking planet, enters the dreamy sign of Pisces, your thoughts will slow down and become more peaceful. This cosmic quiet will give you a chance to finally hear your own wise inner voice. But will you know what it's trying to tell you? Not without a bit of help...

The Mandala Tarot combines Astrology and Tarot as the perfect "inner voice" translation tool. This unique 12-card reading uses the foundation of the Western Astrology house system and the ancient symbolism of Tarot to interpret what your intuition is telling you about every aspect of your life. Finally, your inner voice can be heard and understood!
Mercury is in Pisces for just a short time, so use the Mandala Tarot to help you better understand what the universe (and your own inner wisdom) wants you to do.