MRX: The Heat Is On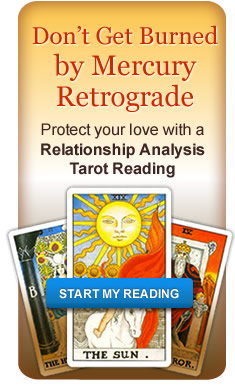 Mental Mercury goes retrograde in Leo from July 14 to August 8, just as summer hits its peak! With travel, communication and technology on the fritz, it's wise to prepare for airport delays and broken air conditioners. Read your Mercury Retrograde horoscopes to keep your cool as Mercury turns up the heat.
A Backward Spin on Summer
What's not to love about a long, hot, lazy summer? Mercury Retrograde, that's what! Things are about to get more hazy and crazy than lazy, but it's not all bad. Prepare yourself by studying up on what to expect this lazy, hazy, crazy summer in retrograde.
Squeeze the Most Out of Mercury Retrograde
So what if the universe gives us lemons? Here's how to turn them into Retrograde Lemonade!
Wake Up to Wisdom
Have you seen Today PageFun & Games section? Horoscopes, articles, blogs, videos and much more ... it's like taking your daily cosmic vitamin!