You Deserve THIS...
Your Spring Special awaits...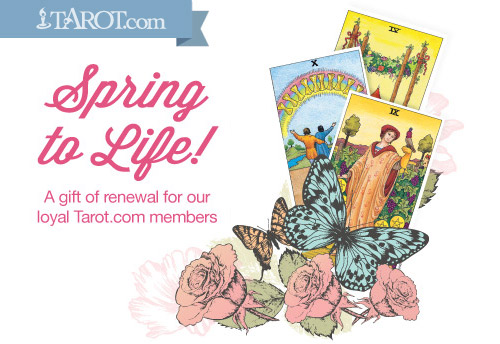 Good News...
Spring is awakening brand-new optimism in us all, and we here at Tarot.com want to make sure you get the most out of this exciting season of new beginnings. We appreciate our loyal members so much that we're offering 50% OFF our most popular Celtic Cross Tarot readings right now.
As nature bursts into bloom all around you, the desire for personal renewal is awakened. But identifying exactly what to focus on and where to begin is not always easy. Tarot can help you look at things differently, and with this new view you'll know what to do to find fulfillment! Make the most of springtime's glorious potential by connecting with your intuition. Choose the reading that speaks to you now...

This special ends at 11:59 p.m. (PDT) on Sunday, March 29, 2015, so don't wait. Take your first step toward a new beginning now!