Don't Ignore Your Intuition About This...
Use Tarot to channel your natural instincts and get answers

Women's intuition never lies! The problem is, listening to your gut or having a hunch about something can only get you so far. Without the certainty of knowing the truth you can be left feeling conflicted, and not know which way to turn.
Whatever you want to know -- does he love you, will he leave you, is he cheating or is this relationship in your best interest -- the answers are within. The power of Tarot helps you connect with your sixth sense to reveal...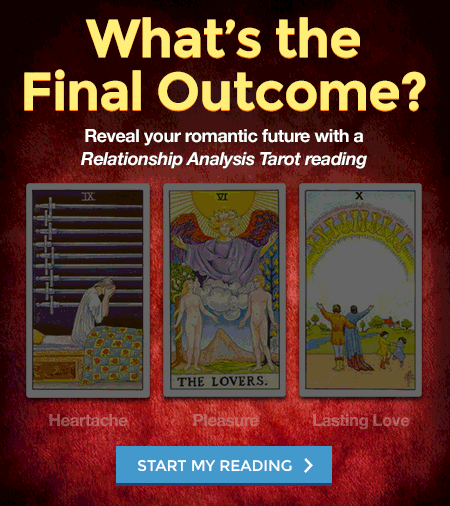 The Relationship Analysis Tarot reading taps into your natural intuition to reveal what's happening behind the scenes in your love life. This advice can be applied to any relationship, and it will help you understand all the complex emotional dynamics. After turning over the 10 cards, you'll know exactly where your relationship stands and how to prepare for the future.
Take the fear out of love! Listen to your heart with help from a Relationship Analysis Tarot reading, and make the most of your romantic future. You can also get this intuitive advice for free with TrialPay.