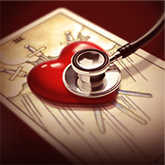 Watch Out This Weekend!
Improve your love life with a Relationship Analysis Tarot reading

We've all been there ... too emotionally invested in a relationship to even consider starting over, but too unhappy to overlook that something isn't right. Now don't shoot the messenger here, but this weekend's square-off between Venus and Pluto is only going to add insult to injury.
When these two planets are in a tense square, you KNOW that unresolved issues are about to surface. But this can be a good thing! Holding on to unhealthy relationship patterns won't get you anywhere, and right now you have a chance to breathe new life into your romance.

The Relationship Analysis Tarot is the perfect spread for diagnosing the current state of your romance. After turning over the 10 cards and receiving their advice, you'll have a clearer understanding of where your relationship lies now, and where it needs to go.
This challenging aspect doesn't have to hurt you. Take a critical look at your love life now -- a Relationship Analysis Tarot reading offers you the insight that could save it. Or, to get this partnership advice at no cost, try our TrialPay partner offer.