This Can Hurt ... or It Can Help!
Look out, Venus in Virgo might leave your relationship in critical condition

Let's face it -- every couple has a problem or two. But with love planet Venus moving into the critical sign of Virgo, even the smallest issues may become magnified. Don't play into this energy and lose sight of the complete picture of your relationship! Instead, use this time to analyze, repair and strengthen your partnership.
Venus in Virgo is the ideal time to work on improving your love life, because Venus rules romance, and Virgo is the analytical sign that focuses on life's more practical matters. Don't miss this chance to resolve your issues before they sabotage your relationship! Just ask the cards...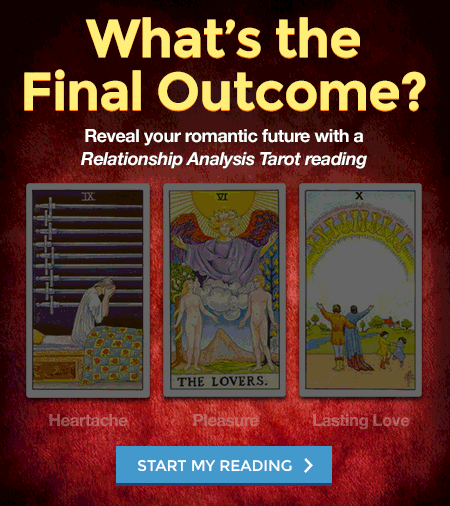 Give your love life the attention it deserves with a Relationship Analysis Tarot reading. It's the perfect spread for evaluating your romance to address the most important issues. Designed to take a deep look at your whole relationship, it reveals what is working and what is pulling you apart. Once you determine those things, your relationship will be stronger and last longer!
Use this analytical aspect to take an unflinching look at your love life with a Relationship Analysis Tarot reading. Then you can make the decisions that will save it. You can even get this report at no cost if you decide to use a TrialPay partner offer.