Your Heart Will Skip a Beat...
Seize the incredible possibilities of this month!

Get ready to open your heart, because November is THE month for love and relationships! From the intimate and transformational New Moon in Scorpio to both Venus and Mars, also known as "Astrology's Lovers," getting cozy in partnership-oriented Libra -- this level of romantic support is practically unheard of!
If you take advantage of this cosmic love fest, you could experience more growth and satisfaction in your relationship than you've had all year. Deeper connections, better communication, and exciting new possibilities -- you do not want to miss this!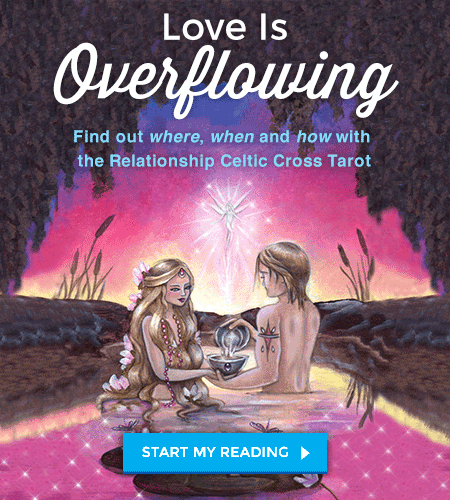 A Relationship Celtic Cross reading is the best way to harness the potential of this glorious energy. This 11-card reading uses key card positions like "Love Situation," "Love Challenges," "Foundation," and "Long-Term Potential" to address the issues that are affecting your relationship now. Banish negativity, get closer, and see your love thrive!
Start your Relationship Celtic Cross reading now and make an undeniable difference in your love life! And to make this month even sweeter, your reading won't cost you a thing if you use TrialPay.