No One Wants This Card!
Tarot delivers brutal honesty about your romance.

Which Tarot card best describes your love life? We asked our members this question and got an overwhelming response of The Tower! After we got over our initial surprise we thought -- what is the best way to help?
It's true, love is beautiful, but it can also be hard and downright mean sometimes! In order to attract a happy ending, big changes must often occur. The Tower may look like a daunting card, but behind the alarming symbolism it represents profound transformation, and the need to "tear down" what isn't working so that something positive can grow. Start by asking yourself...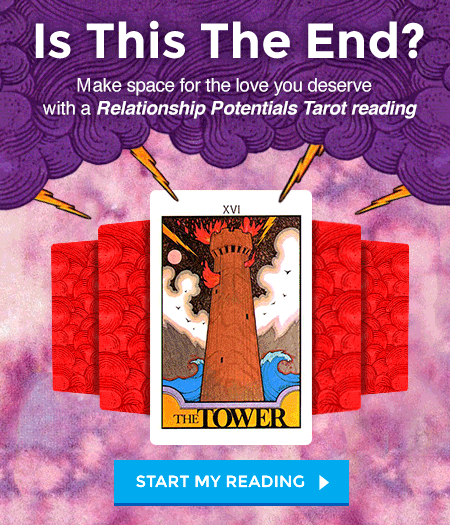 A Relationship Potentials Tarot reading is the perfect spread for evaluating your romance to reveal and address the most important issues. Designed to take a deep look at your whole relationship, it tells you what's working and what's pulling you apart. Once you determine those things, you can focus on making your love stronger -- or giving yourself the freedom and opportunity to find the one you're looking for.
It's now or never! Take an honest look at your love life with a Relationship Potentials Tarot reading, and experience the beauty of a fresh start.