Proceed With Caution
This rare event will not happen again for 27 years...

Have you been feeling a little off lately? If so, you can blame one of the MOST CHALLENGING astrological events of the year -- Saturn in Sagittarius! This contrasting energy can bring about a major reality check. Important goals, personal beliefs, and dreams that you have been holding on to for a long time will be put to the test. This internal struggle CAN deliver a phenomenal reward -- but only if you let it.
This rare transit won't be here again for another 27 years, but right now it can give you tremendous support by helping you eliminate what's no longer working in your life once and for all! Don't be held back; it's time to liberate yourself so you can fly free. The first step is to...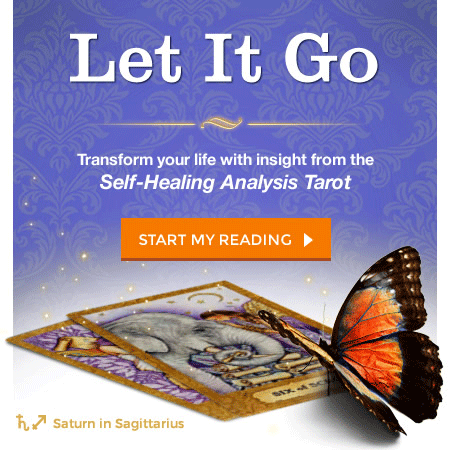 A Self-Healing Analysis Tarot reading is the best way to ensure you make a positive transformation during such a crucial time. By looking at the influences of your higher self and any internal obstacles you face, this unique 10-card spread gives you profound perspective on how to heal past traumas and negativity. With this insight, you'll be free to pursue your strongest path of personal development and potential!
Transformation isn't easy, but the reward will be beautiful and worth it. Start your Self-Healing Analysis Tarot reading now and turn trouble into triumph! You can also get this healing insight at no cost when you use TrialPay.