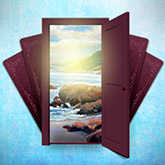 Get the Closure You Need Before the Holidays Start
Right now a powerful Mercury-Venus alignment is creating a "must act" chance for feeling whole again...

By this time of year, almost everyone you meet is feeling overwhelmed and off-course. With your dreams for 2013 far from accomplished, it can make you feel deflated or hopeless. How did I get so far off course? Why can't I bounce back from these setbacks and heartbreaks?
Well, I'm here to say ... YOU CAN. In fact, right now is probably the BEST TIME to do it. Astrologically speaking, the planets Mercury and Venus are moving into a powerful and healing alignment. This means even the universe wants you to get over it! So how do you do it? Here's a clue: it's in the cards...

The answers to your feelings of hopelessness and uncertainty are locked inside you, waiting to be owned. Tarot.com's totally unique Self-Healing Analysis Tarot reading can get you past the physical and into the metaphysical feelings you're suppressing. Each card in this 10-card spread is custom-tailored to help you rise to a stronger, better you. It provides deep spiritual insight, from the influences of your higher self to inner blocks or obstacles on your path.
Heal from the inside out and use this Mercury-Venus connection to end the year on a high note! Get your personalized Self-Healing Analysis Tarot reading now. Not sure? Get it for no cost today with TrialPay.