Today Is YOUR Moment To…
Let go of the past and fly free!

Today is packed with positivity! Uranus just turned retrograde and the Sun is entering courageous Leo. It's an amazing opportunity for growth and change, but it won't just happen -- your metamorphosis is up to you. As Maya Angelou said...
"We delight in the beauty of the butterfly, but rarely admit the changes it has gone through to achieve that beauty."
Uranus Retrograde is your version of a caterpillar's struggle to become a butterfly. By confronting your emotional roadblocks and fears, you'll know what you need to fix so you can fly free. Combine this personal awareness with the Sun's increased energy, and there's no stopping you! The first step is to…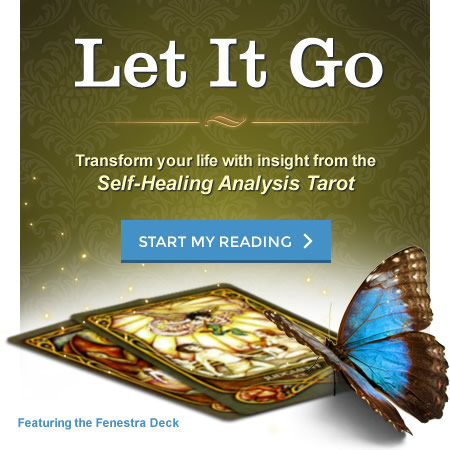 TheSelf-Healing Analysis Tarot reading is a unique 10-card spread designed specifically to gain insight into your path of personal development and potential. This reading looks at the influences of your higher self, as well as any internal obstacles you're facing. Use this during today's astrological energy to finally HEAL and move beyond your deepest wounds!
Times of transformation aren't easy, and it's even more difficult to maneuver when your emotions are stressed. A Self-Healing Analysis Tarot reading can help you realize what you need to let go of to fly to new heights. And you can get this healing insight at no cost when you useTrialPay!