All Will Be Revealed TODAY...
Use the power of Tarot to overcome the forces working against you.

Life is perplexing! Some positive outcomes fall in your lap so easily that they feel like destiny, while other situations may feel like everything is working against you -- urging you toward another path. So what's REALLY going on here? Are these forces a manifestation of fate or just blind luck?
The best way to truly know what or who is affecting your outcome is by revealing these influential energies for what they are. Fortunately, the Sun and Mercury are in deep and investigative Scorpio -- making you more perceptive than ever! Now you can maximize favorable forces or neutralize negativity by uncovering what lies beneath the surface. Banish unnecessary conflict for good...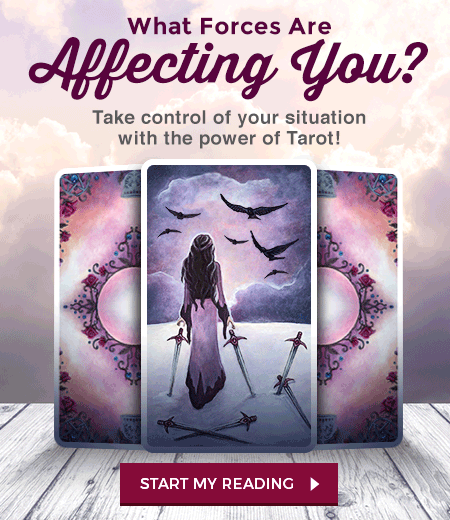 Our Star of David Tarot reading gives you an in-depth analysis of your particular situation. This 6-card spread is a hexagram, formed by two intersecting triangles. The reversed triangle represents the Yin (your conscience), while the upright triangle represents the Yang (the outside influences affecting you). Together, these two triangles offer six key points of wisdom that will enrich your perspective, resolve conflict, and ensure the BEST possible outcome.
Get this powerful Tarot reading now and experience unparalleled clarity and insight! Remember, you can also get this reading for FREE with our TrialPay partner offer.