You Are at a Major Crossroad!
Use ancient wisdom to open yourself up to great possibilities.

Do you feel a breakthrough could be just around the corner ... but it's still out of reach? You need a fresh burst of energy to get there! Well, get ready, because with Astrology, Tarot AND Numerology combined, your opportunity to expand your self-awareness is tremendous.
By working together, these three ancient divination systems can energize you with the strength, confidence, and motivation to make a fresh start. But before you can take that first step forward, you must activate your most powerful inner resources...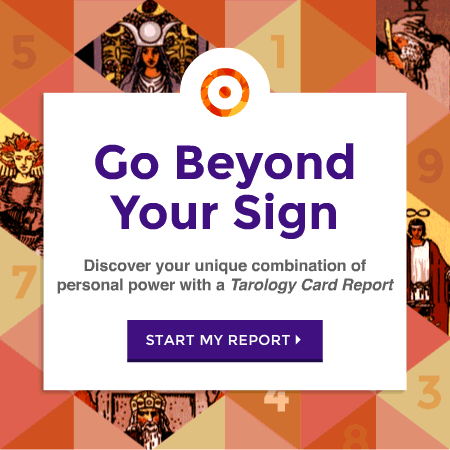 The one-of-a-kind Tarology Card Report triples your powers of insight with a combination of Tarot, Astrology and Numerology. Your personalized report takes the vivid symbolism of Tarot and combines it with the art of Astrology and Numerology to identify who you are at your deepest core. You'll learn how to put your most powerful traits to use to clear the way for happiness.
Use this potent trifecta to guide your fate! The Tarology Card Report will show you how.