FULL MOON: Feel the Impact Now...
Discover inner sources of strength that can change your life!

You can't miss tonight's Full Moon in Sagittarius! Technically, it's exact at 12:11 a.m. (EDT) on Friday, June 13. This very special Full Moon is truly a sight to see -- and feel -- because it happens in the sign of freedom and mind expansion ... powerful urges will be triggered now!
With this visionary Full Moon, you'll get a glimpse of the "big picture" of your life and feel the strong motivation to move in new directions. All you need is the fortitude and confidence to act! So before you take your first step, reveal your most powerful inner sources of strength...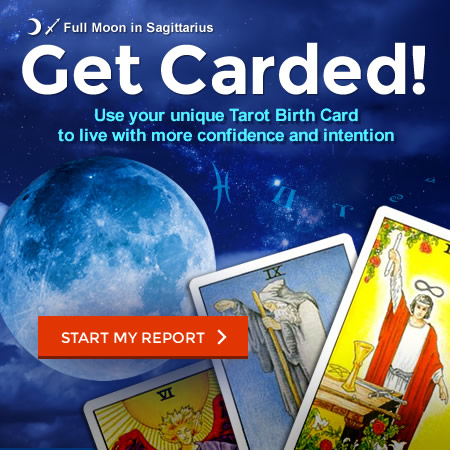 Our exclusive Tarology Card Report combines your personal Tarot, Astrology, and Numerology data into one extraordinary report that reveals who you are at your deepest core. Explore things about yourself you never knew, and find out which Tarot card guides and shapes you. You'll learn how to use your most powerful traits to move in exciting directions!
Take advantage of this fleeting Full Moon energy to empower your life. Start your Tarology Card Reportnow and gain the confidence you need! You can even get this one-of-a-kind report at no cost with our TrialPay partner offer.