TOTAL LUNAR ECLIPSE: It's a Life-Changer…
Discover inner sources of strength that can transform your life!

Tomorrow's Full Moon Lunar Eclipse in Aries could be life-altering! What you want and need is going to come crashing into your awareness with startling clarity, and it's not going to be easy. This may uproot your life in shocking ways, but if you rise to the challenges it presents, you will maximize your potential to flourish!
Lunar Eclipses are highly emotional times that bring endings, new beginnings and major changes. This particular eclipse in fiery Aries compels you to start living life on your own terms, let go of what's not working, and make room for transformation. Whether this brings renewed vitality or a crisis is up to you, so don't leave it to chance! Get the insight you need by revealing your most powerful inner sources of strength...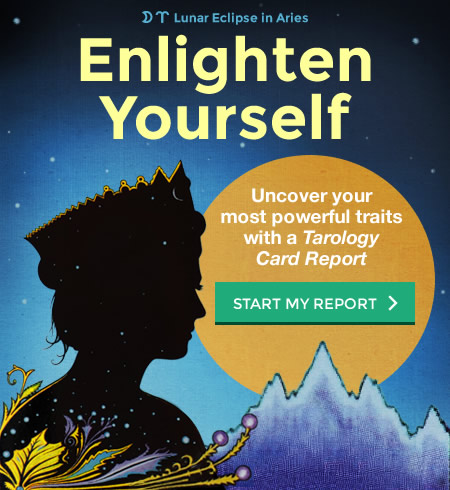 The one-of-a-kindTarology Card Reportis the only resource available that combines the powerful symbolism of Tarot with the art of Astrology and Numerology to reveal who you are at your deepest core. This extremely detailed 14-page report identifies your strengths and weaknesses, and helps you learn how to put your most effective traits to use -- especially during the eclipse.
Position yourself for greatness! Take control of this transitional event with a Tarology Card Report now. Or, get this unique report at no cost when you take advantage of our TrialPay partner offer.