Winter Solstice: Expect a Breakthrough!
Put your darkest days behind and return to the light!

Hope has arrived! Winter Solstice is upon us and now is your chance to make a breakthrough and finally put the darkest days of the year behind you. Shed light on your past and present now so you can move on to a brighter future!
Begin by looking at your personal timeline of events so you'll know which steps to take next. By understanding your current situation and what's going to happen in the near future, you'll be prepared to make your move. Take your first step forward with this...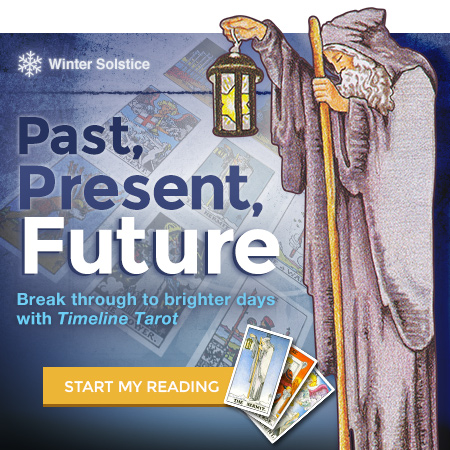 The 5-card Timeline Tarot reading was designed to foresee and understand past, present, and future events as they unfold. Each card reveals more of your path, and gives you the clarity to stay on course all through winter. With the insight gained from this spread, you'll be able to move forward with wisdom and confidence.
Celebrate the hopeful spirit of Winter Solstice! Leave the past behind and start shaping a brighter future today with a Timeline Tarot reading.