You Are at a MAJOR Crossroad…
Maximize the potential of this sensational event!

Do you feel a breakthrough is just around the corner ... but still out of reach? You need an inspirational burst of energy to get you there, and this is it! Jupiter, the planet of luck and expansion, is moving into a harmonious sextile with the Sun, giving you a tremendous opportunity to broaden your future potential!

Take advantage of this short-lived event to energize yourself with the confidence and motivation to make a fresh start. But before you can take that first step forward, you must connect with the wisdom that will show you the way...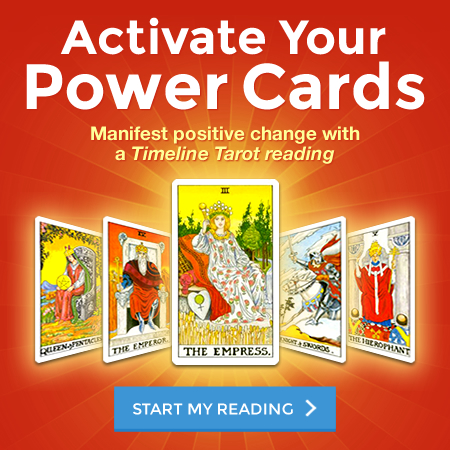 A Timeline Tarot reading positions you to receive the positive impact this Sun-Jupiter alignment will bring! This spread is designed to help you understand your past, appreciate the present, and foresee future events as they unfold. Once you know what's coming your way, you'll have the confidence to think differently, plan accordingly, and maximize your future happiness.

Use this highly-charged energy to empower your life today! Get your Timeline Tarot reading now so you can make the most of what's coming up. You can even see what's in the cards for free with TrialPay.