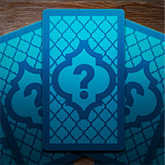 5 Ways to Avoid Stress Today
Turn stressful situations around while the Sun squares Jupiter.

Take heed today: Tension will be high as the Sun squares Jupiter! And no aspect of our lives -- our self, home or relationships -- will be immune. Instead of letting this confrontational energy bring you to a halt, put yourself in a more positive place with 5 turns. By looking at each card in the 5-card Timeline Tarot reading -- history, recent events, the present, near future and far future -- you can avoid the stressful roadblocks in today's energy and step ahead with confidence.

P.S. Did you know you can get this reading at no cost? You can, thanks to TrialPay.