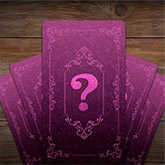 What to do next...
Mars' move into Taurus gives you the courage to achieve your dreams

After four weeks of aggressive, fast-paced Aries energy, Mars is moving into calming Taurus today. It's time to stop, take a look around, and appreciate the special things in life so you can finally break through into positive territory.
Mars in Taurus encourages you to refocus your heart and mind on brighter days ahead. Making this shift isn't easy. You need to stay positive to attract what you desire. We've got just the thing to make it easy...

A Timeline Tarot readingis the perfect tool for gaining clarity. This 5-card spread gets right to the heart of any question. It helps you understand your past, appreciate the present, and gain insight into what's coming -- both in the near future and further down the road.
Leave the past behind you and start moving ahead with insight from a Timeline Tarot reading. And to boost your momentum, your reading won't cost you a thing if you use TrialPay.