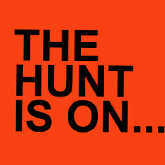 Find Turkey and Win Instantly!
Here's How It Works:

Go on a wild turkey chase to earn FREE Karma Coins! Search the site every day from November 21 & 22 to find the hidden bird -- you can earn 5 KCs daily, and 10 KCs on Thanksgiving Day!
Step 1:
Find the turkey on the site. There will be a turkey hidden somewhere on the site Wednesday, November 21 & Thursday, November 22 - Thanksgiving. Explore articles, horoscopes, blogs and more on Tarot.com to find the plump turkey. Follow us on Facebook and Twitter for daily clues!
Step 2:
Click on the turkey to claim your prize. The day leading up to Thanksgiving, you get 5 Karma Coins. On Thursday, though, you get 10 Karma Coins for finding the turkey, so be sure to stop by on Thanksgiving Day.
Step 3:
Come back each day, do it all over again and be sure to share the good karma with your friends! The turkey finds a new hiding place each morning, and you can win daily. Not only is it fun, but you'll have tons of loot to spend on Astrology reports, Tarot readings and more!
The fine print
When you find and click on the Thanksgiving turkey, your free Karma Coins will be deposited into your account instantly. If you don't already have an account, don't worry -- you'll have a chance to sign up when you click.
Each member may redeem a maximum of 5 FREE Karma Coins once per day, 10 Karma Coins on November 22. Dates are based on U.S. Pacific Time. Per our site terms and conditions, Karma Coins may not be redeemed for cash.
The hints
November 21 hint: The love planet moves into the to most passionate sign today.