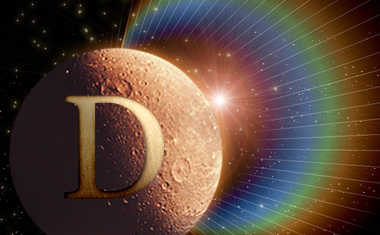 Looks like we made it! Mental Mercury has been retrograde in Pisces since February 23, during which time we've experienced problems with communication, travel and technology. But that will come to an end when Mercury finally goes direct on March 17 at 4:03 p.m. (EDT). Now we can finally get moving forward again, too!
Algin with Mercury's forward movements -- get clear answers today from a Yes or No Tarot reading!
Mercury's forward shift takes place in creative Pisces, where it will remain until moving into Aries on April 13. And with the communication planet moving forward in this deep and passionate Water sign, we can expect plenty of intense expressions, intimate interactions, and powerful ideas put into motion.
Mercury Direct is a green light for the plans we put on hold over the past three weeks of Mercury Retrograde. If you've been feeling stuck -- in life, a job or a relationship -- you should notice an increase of energy and activity that will help you get un-stuck now.
People also do a lot of thinking during Mercury Retrograde. It's a time when we slow down and reflect on our lives and think about changes we want or need to make. We may even come to decisions during this time, but we typically don't find ourselves acting on them or making a move until Mercury is direct.
So now's the time to make your move! Go ahead and start new projects, make big purchases and go on first dates. It's OK to do all of the things that were put on hold during the retrograde, and get going on the things that matter to you most.
And by the way, even though Mercury is officially direct on March 17, it may take a couple of days before it gets back up to full speed again, because of the retrograde "shadow phase." So be patient if you don't feel Mercury Direct immediately -- relief is at hand and you'll feel it soon!
Don't forget, a Yes of No Tarot reading helps you move forward with solid direction »